Cloud Essentials: How Shifting to ELT Can Help You Succeed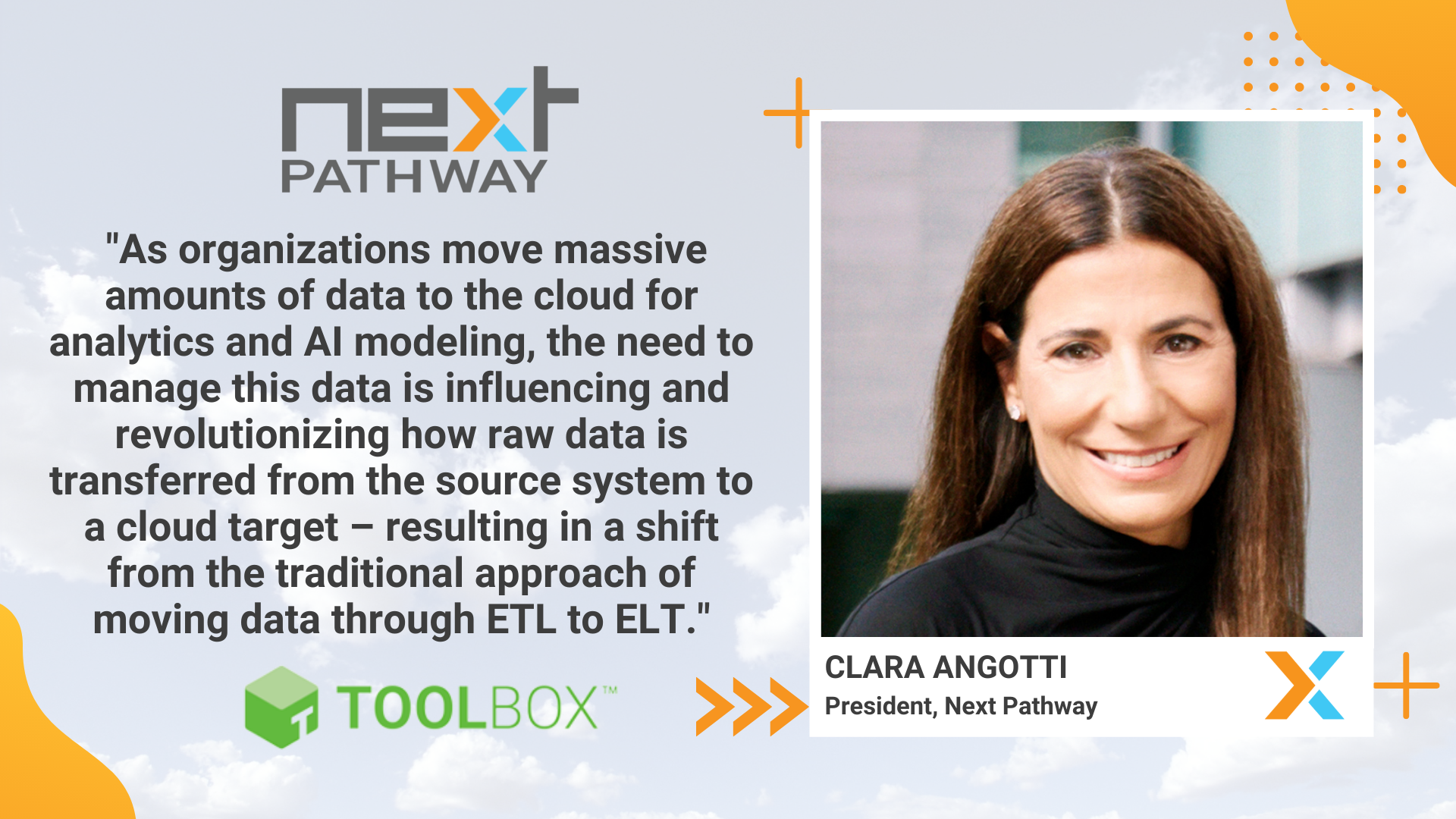 Key Factors Prompting the Shift from ETL to ELT
Here are the five key reasons why the shift from ETL to ELT makes sense.
1. The congestion problem
Considerable increases in the use of both unstructured data, such as images, audio and video, and semi-structured data, such as email and texting, slow down the ETL process. The ETL process is riddled with congestion because of the time and compute power necessary to transform the data before loading.
It is far more efficient to transform unstructured data using cloud computing. With ETL, you often must wait until all the transformations are complete for an end-use case before loading. Also, you need to know all the end-use cases for that data before the transformation. Housing unstructured data in the cloud enables a more flexible and agile approach to data management, allowing you to manipulate it as applications or business use cases arise.
2. Modernization of data platforms
The ELT model uses the cloud's power, cost, and capacity to incentivize customers to modernize their enterprise data warehouse (EDW) and enterprise data lake (EDL) platforms. This is particularly true with users managing vast amounts of data on legacy platforms, where the available bandwidth limits you. There's a compelling advantage to moving applications to the cloud and then computing through millions of records of data in real-time.
With limitless compute power, the cloud provides the processing ability to transform the code used to manage legacy ETLs and the ongoing ingestion and mapping of the data itself. The ELT approach enables consumers to move their data to the cloud with very little modification, heralding the use of cloud tools to transform that data then.
Checkout: Cloud Migration Checklist
3. Increased speed of integration and reduced complexity
Cloud data platforms provide excellent low/no-code development, self-service and out-of-the-box tools that enable easy integration of new and different data sources for business-use applications. Complexity is reduced when using ELT, as the cloud provides a single integrated platform for data ingestion, data integration and data quality.
4. Boost end-use cases
Most organizations have – or wish to have – modern business intelligence and analytics tools to derive increased value from their data. These tools are much less effective when deployed against legacy databases, partly because of the higher cost of capacity required to operate them, but primarily because modern tools developed with modern languages work better with cloud-based data and code. Data analytics and BI tools are built to be optimized using cloud-native data in the current cloud environment.
5. Data source transparency
When data is transformed and then loaded to the cloud data platform, users – including analysts and developers – don't have transparency into the source or integrity of the data. Without visibility into the logic applied during the transformation process, they can't offer DevOps intelligence if there is an issue with the code or if the transformation pipeline doesn't work.
You can read the full article here: Cloud Essentials: How Shifting to ELT Can Help You Succeed
About Next Pathway
Next Pathway is the Automated Cloud Migration company. Powered by the SHIFT™ Migration Suite, Next Pathway automates the end-to-end challenges companies experience when migrating applications to the cloud. For more information, please visit nextpathway.com.
Connect with Next Pathway