However, the ability to do this with speed and accuracy has only recently been made achievable thanks to code translation technology that automatically translates SQL code from legacy systems to run on modern cloud architectures, like Microsoft Azure, Amazon Web Services and Google Cloud Platform.
A few years ago, the only option available was to manually rewrite legacy code. Imagine staring down millions of lines of legacy code, intertwined with thousands of complex ETL pipelines from various vendors, such as Informatica Power Center, IBM DataStage, Microsoft SSIS and Talend Data Fabric, that are essential to run mission-critical reports. Some (brave) companies undertook this challenge and manually re-wrote each line of legacy code. This could only be performed with an army of developers who needed to be familiar with both the source and target languages. You can imagine how difficult, time-consuming, costly, and risky this approach was.
Thanks to automated SQL translation capabilities, legacy code can now be automatically translated in weeks (not months or years). Automated SQL Translation is the bedrock of a cloud migration. No company in their right mind will attempt to manually rewrite legacy code; and for that matter, manually rewrite ETL pipelines.
With code translation technology that supports the automated translation of SQL code to cloud targets, one would expect to see a remarkable advancement towards workloads being migrated. But that is not the case.
A recent survey conducted by Next Pathway of 1200 IT Leaders across North America in February 2022, found only 34%, have successfully migrated legacy workloads to the cloud.
Customers that have Migrated Legacy Workloads to the Cloud?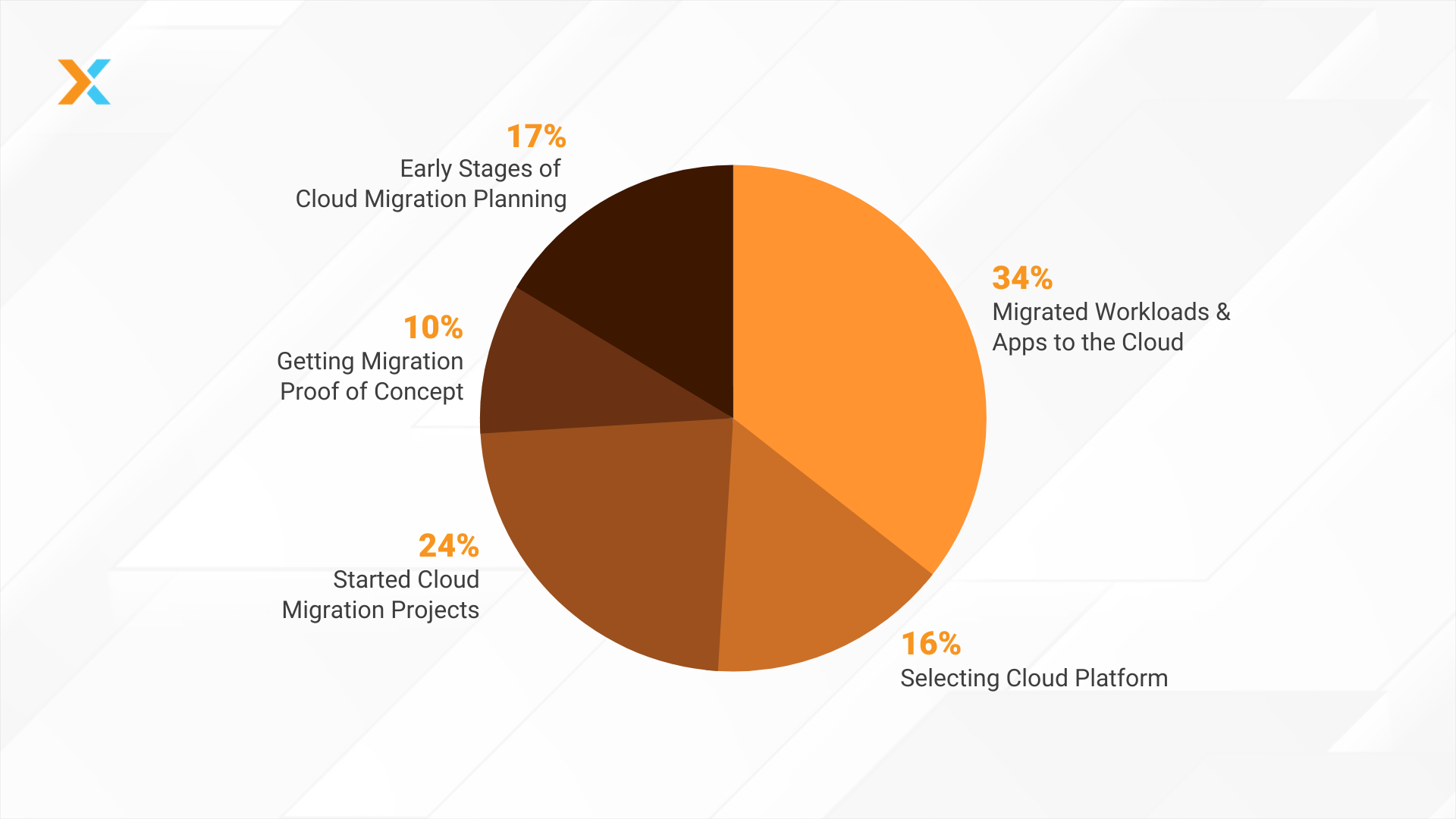 Source: Next Pathway Inc., 2022 State of Cloud Migration Survey – Winter 2022
Checkout: Next Pathway's Winter 2022 State of Cloud Migration Survey
Part of the reason for the lack of cloud adoption could be found in the fact that most clients are unsure of what resides in their data warehouses and data lakes. Clients suffer from 'application sprawl', which occurs over many years of maintaining, enhancing, and extending on-prem systems. As new reports were being requested, the legacy systems were extended, additional data hops were created and hence 'sprawl' was created.
In the same Next Pathway survey, almost half of the companies (48%) are concerned about the lack of visibility into their legacy data warehouses. Combined with the lack of automated tooling to expedite code translation and migration, it continues to be a major challenge for companies looking to translate legacy code to modern cloud architectures.
Biggest Concerns When Migrating Legacy Workloads to the Cloud?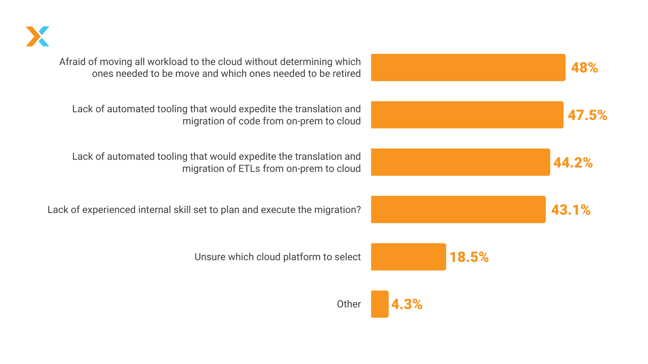 Source: Next Pathway Inc., 2022 State of Cloud Migration Survey – Winter 2022
Beyond automatic SQL translation, more work is required to help these customers decipher the 'sprawl' and provide valuable insights into their legacy systems. Stay tuned for my next article on this important topic – Beyond Automated SQL Translation.
About Next Pathway Inc.
Next Pathway is the Automated Cloud Migration company. Powered by the SHIFT™ Migration Suite, Next Pathway automates the end-to-end challenges companies experience when migrating applications to the cloud. For more information, please visit nextpathway.com.
Connect with Next Pathway