Cloud Data Migration: Conquering The Last Mile To Achieve Desired Business Outcomes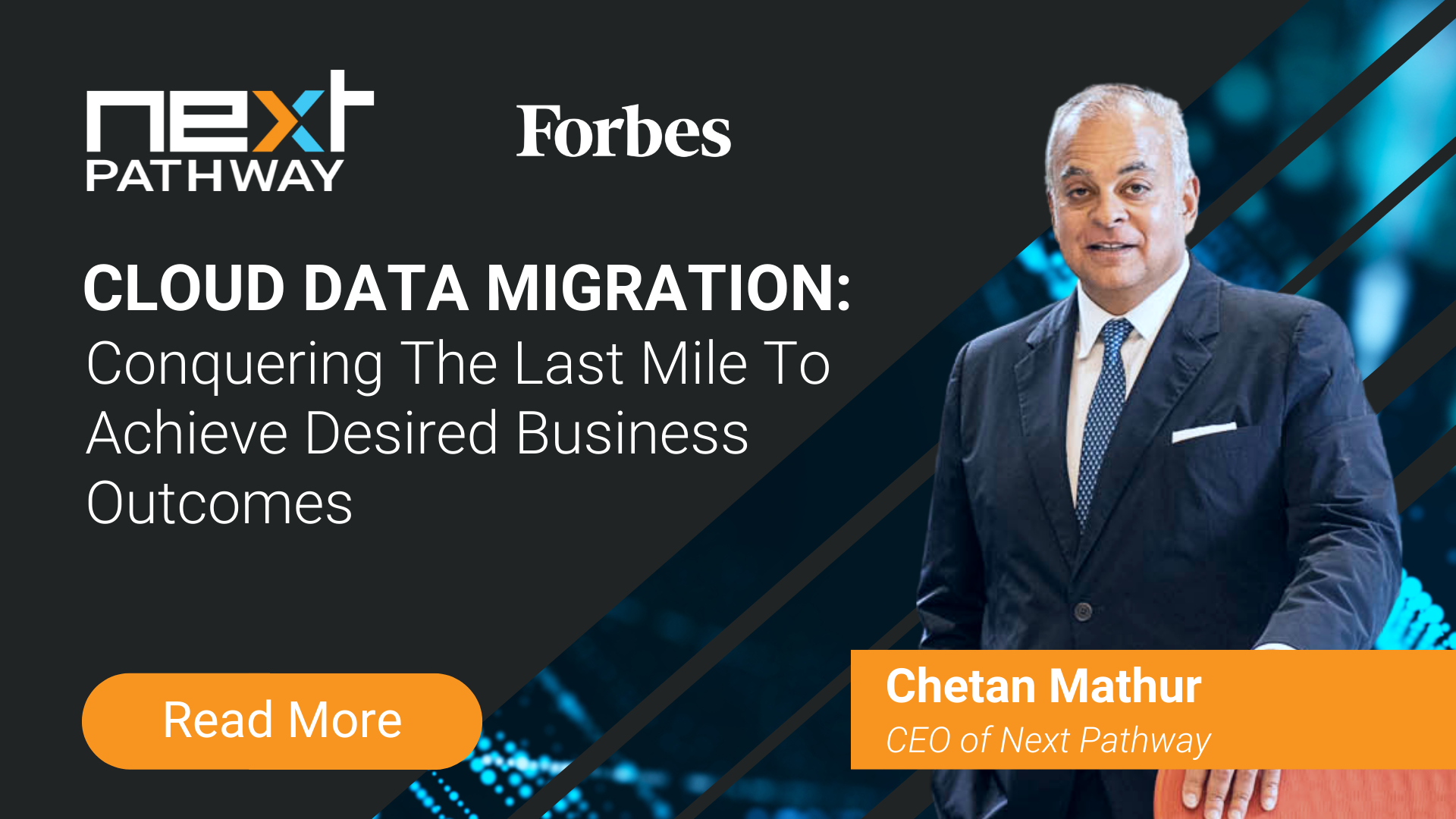 Tips On How To Avoid Common Pitfalls When Beginning A Migration Journey
1. Initiate the move to the cloud with an end-to-end business use case. Once you've landed on a cloud strategy, you'll want to test that it will deliver the results you expect. The most efficient way to do this is to select an "end-to-end" use case that will test-drive your approach.
2. Begin with end-to-end discovery of your legacy systems. Planning starts with a thorough discovery of all in-scope technology, including legacy hardware and software, and a well-defined cloud platform target. Once you have a detailed and accurate inventory of legacy technology to migrate, prioritization and sequence of the migration of workloads and data are essential. To determine the migration priority, you may want to consider the business importance and relative complexity of what is being cut over to the cloud.
3. Define your team and clearly identify responsibilities—early. Cloud migrations often include multiple stakeholders, including the hyperscale cloud target or targets, system integrator, vendors and third parties. A responsibility assignment matrix (RACI) is a key tool to define the roles and responsibilities within a project. Identifying the skill sets required and the people who will be assigned is far more important.
Cloud migration can pay big dividends for a company, but they are often complex endeavors. Choosing the right cloud platform and understanding its inherent limitations as well as initiating the migration through end-to-end planning that's supported by a use case that shakes down the potential risks can go a long way toward building confidence in your stakeholder group and identifying the skill sets and the critical processes required for project success. - Chetan Mathur, Next Pathway's CEO
You can read the full article here: Cloud Data Migration: Conquering The Last Mile To Achieve Desired Business Outcomes
About Next Pathway
Next Pathway is the Automated Cloud Migration company. Powered by the SHIFT™ Migration Suite, Next Pathway automates the end-to-end challenges companies experience when migrating applications to the cloud. For more information, please visit nextpathway.com.
Connect with Next Pathway