Why are Companies Migrating from AWS to Microsoft Azure?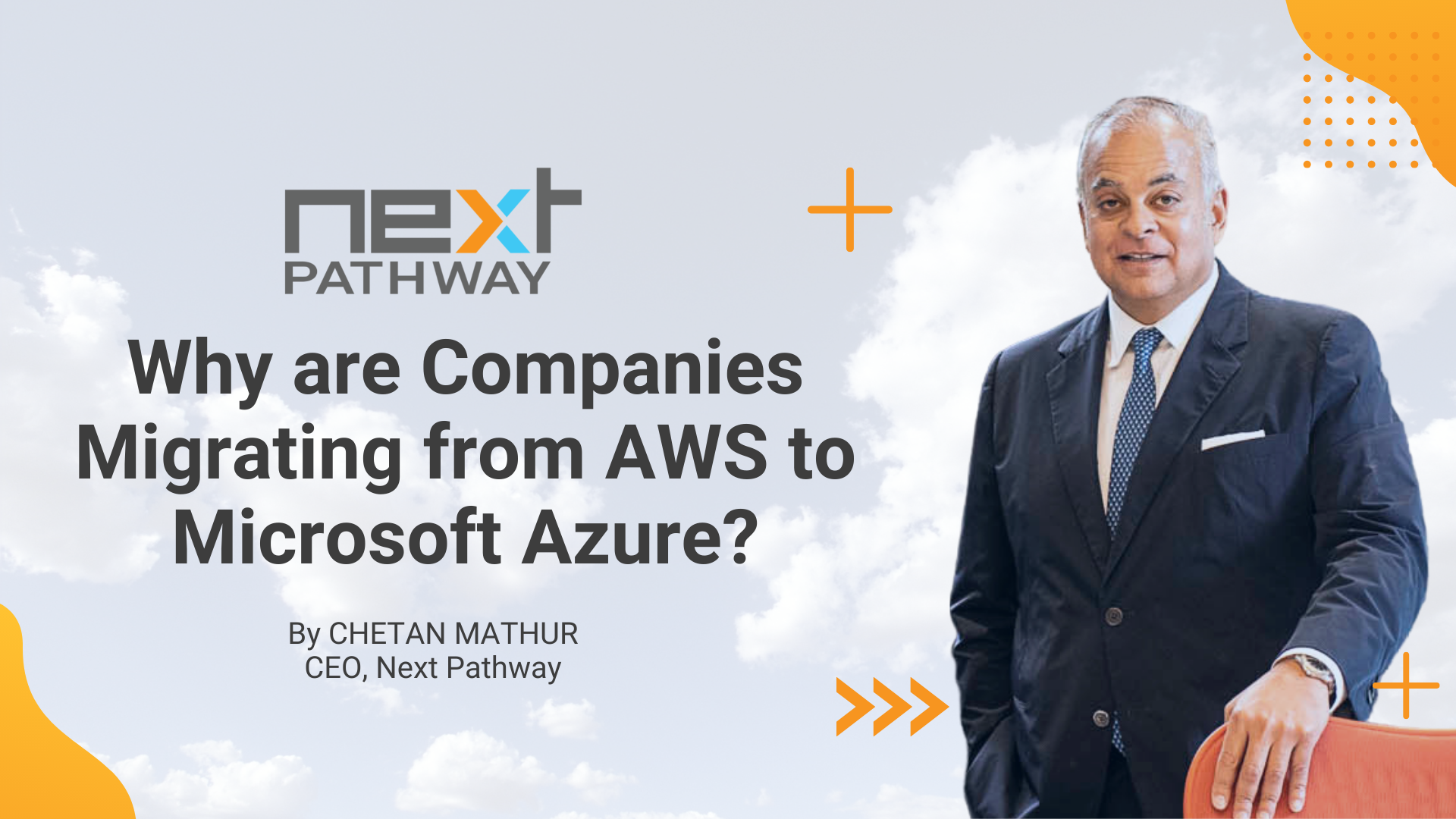 Better Hybrid Cloud Offering
Since the launch of Azure in 2008, Microsoft has been working on improving the hybrid experience. For instance, Microsoft makes it easy to migrate on-premises Active Directory (AD) to a hybrid deployment with Azure AD.
While hybrid cloud solutions can be also built on AWS, the process tends to be more complicated and expensive, particularly for organizations using Microsoft software products. So, Microsoft Azure is beneficial for organizations that rely on hybrid cloud solutions to seamlessly move applications and data between on-premises and cloud environments.
Reduced Licensing Cost
Microsoft Azure is less expensive for organizations that have invested in the Microsoft ecosystem. This is because an Azure user can use existing licences for running workloads in the cloud, but a user would need to pay for a new licence to migrate an on-premises Windows server instance to AWS.
Essentially, users can save big by utilizing Azure hybrid – a licensing benefit that allows using existing Windows Server and SQL Server on-premises licences on the cloud without paying any additional cost.
Develop Machine Learning Model with Zero Coding
While AWS provides Amazon Sagemaker, Microsoft Azure provides a Machine Learning Studio for developing a machine learning model. Unlike Amazon Sagemaker which relies on code for deploying machine learning models, the Microsoft Azure Machine Learning Studio offers a no-code (visual drag-and-drop) interface for developing machine learning models.
Cloud Migration Guide: Learn How to Migrate to Azure Synapse?
Data Center Availability
AWS network restricts moving data between availability zones (i.e. data centres) in 24 geographic regions. However, Microsoft Azure allows transferring data spread across 60 different regions which is more than any other cloud provider. Read this Microsoft blog to learn how you can perform AWS to Azure migration step-by-step. Also, learn how @Nextpathway simplifies and automates the migration to Microsoft Azure by helping clients transform their workloads, including complex ETL pipelines, to meet the changing and growing business demands.
About Next Pathway
Next Pathway is the Automated Cloud Migration company. Powered by the SHIFT™ Migration Suite, Next Pathway automates the end-to-end challenges companies experience when migrating applications to the cloud. For more information, please visit nextpathway.com.
Connect with Next Pathway